Download the Android app: Google Play Store Version 2.2 released! 3/27/2019
New icons.
Added a new blue icon for Bike Share stations!
Added option to clear cache in the top right menu.
Whats New:
Better location accuracy and tools to help pin point new spots exact location. Including a mini map with a pin that can be dragged and dropped.
Added a new feature to report spots that are damaged, unusable or can't be found.
New icons and option to select type when adding new bike parking. (More about types: Bicycle parking types.)
Optimization and bug fixes.
Features:
Tap "Park Here" to drop a purple maker on your current coordinates with the date and time to mark your bike's parking spot.
Tap "Add Spot" and snap a quick picture then tap send to share bicycle parking that is not on the map yet with everyone!
Blue markers are confirmed spots added by you and me. Yellow markers are from external data sources such as a list of bicycle parking areas / bike racks provided by your city.
The purple park here marker can be removed by tapping the "I Parked Here!" info window. Once it is removed, the "Park Here" button will re appear, so you can mark a new parking spot.
Tap the "My Location" button in the top right to toggle between your current location and your parking spot.
Add spot:
You have the power to add bicycle parking and help others in your area find those spots. Tap and hold the green marker on the mini map to activate dragging.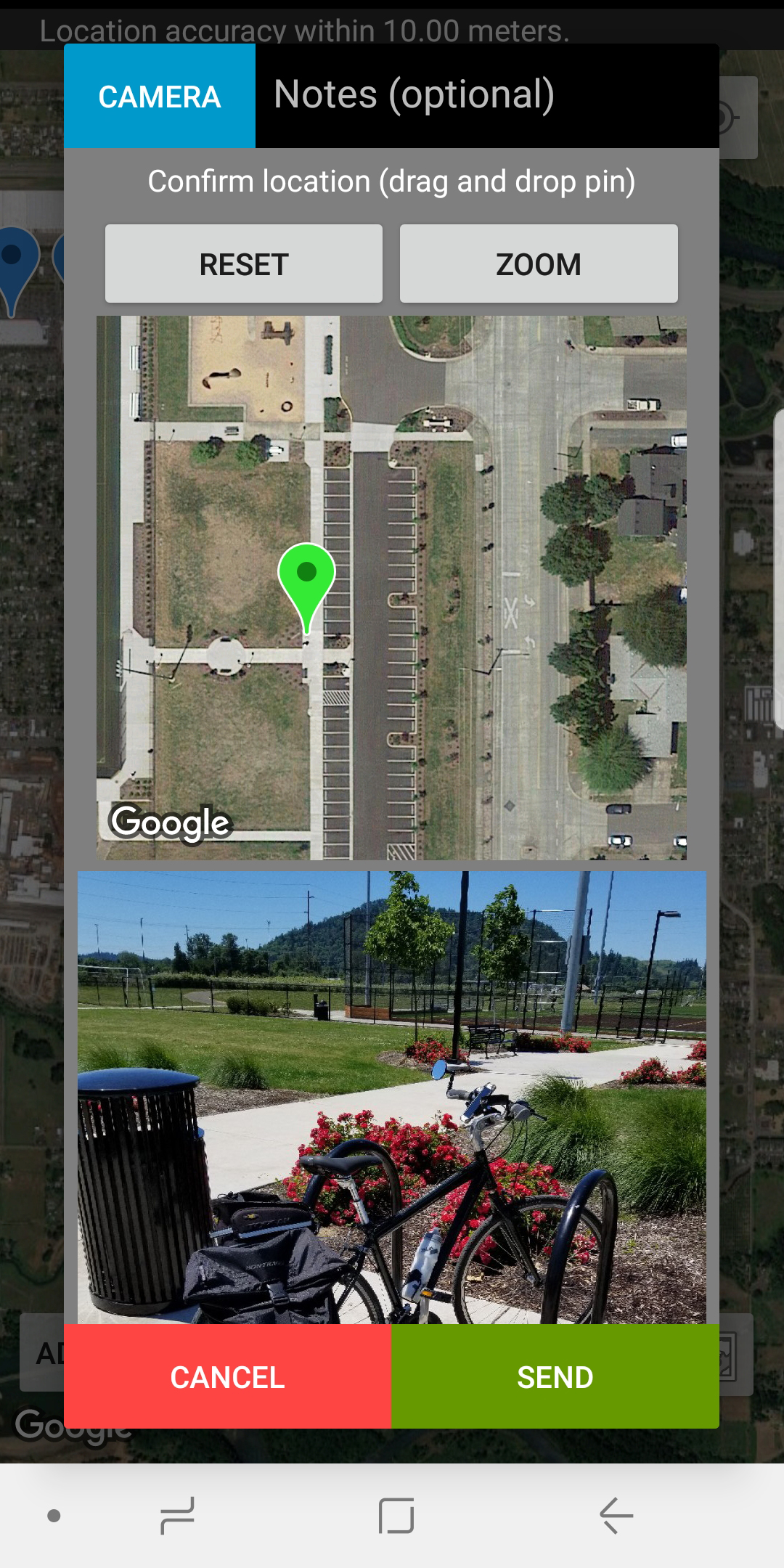 Find bicycle parking:
Zoom around the map to see the bicycle parking available at different locations. Zoom in to load spots. No spots? Add some! :) Or let us know if your city has some bicycle parking data available and we'll import it into the database.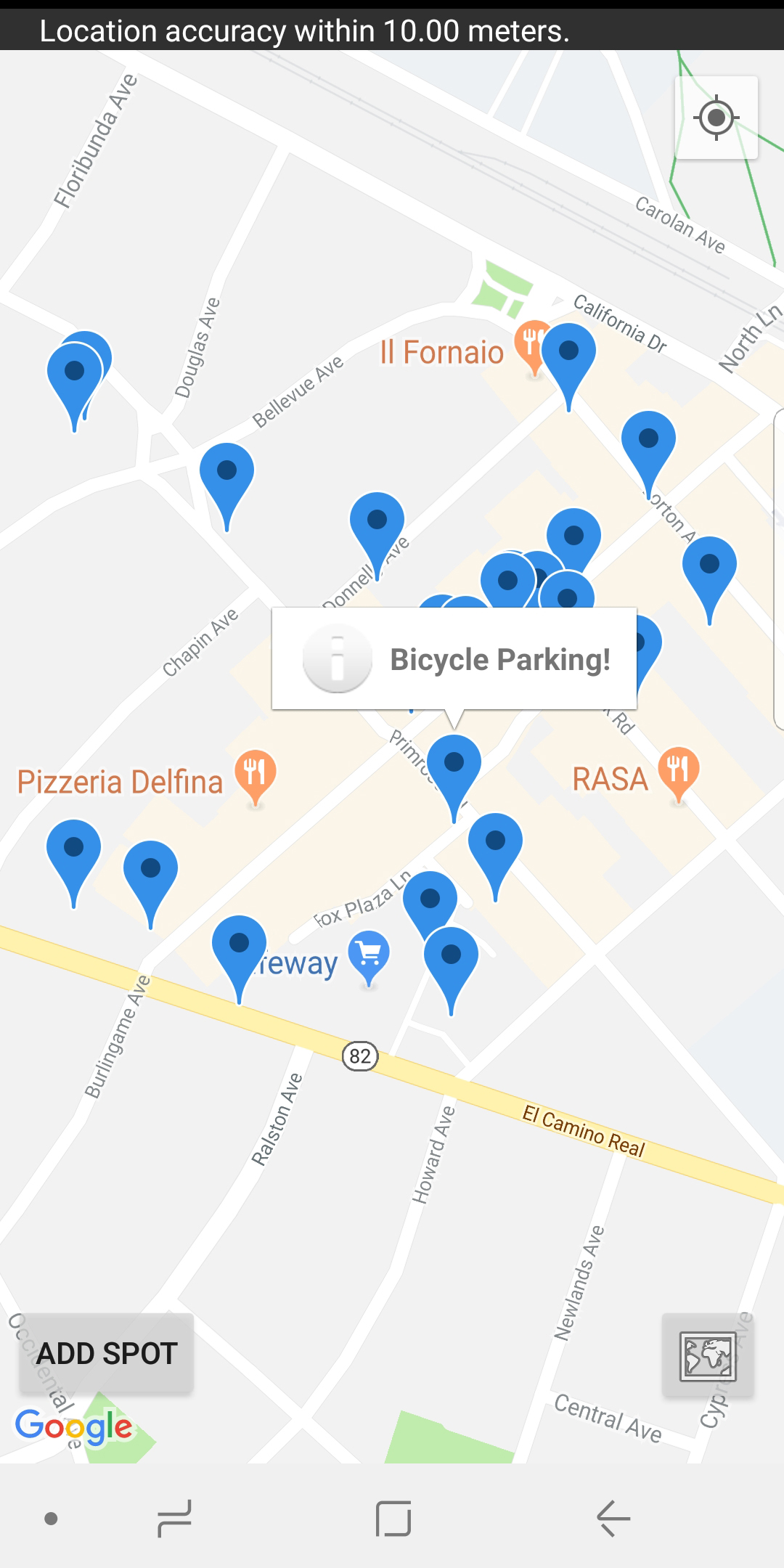 External data:
External data is provided by cities and other sources.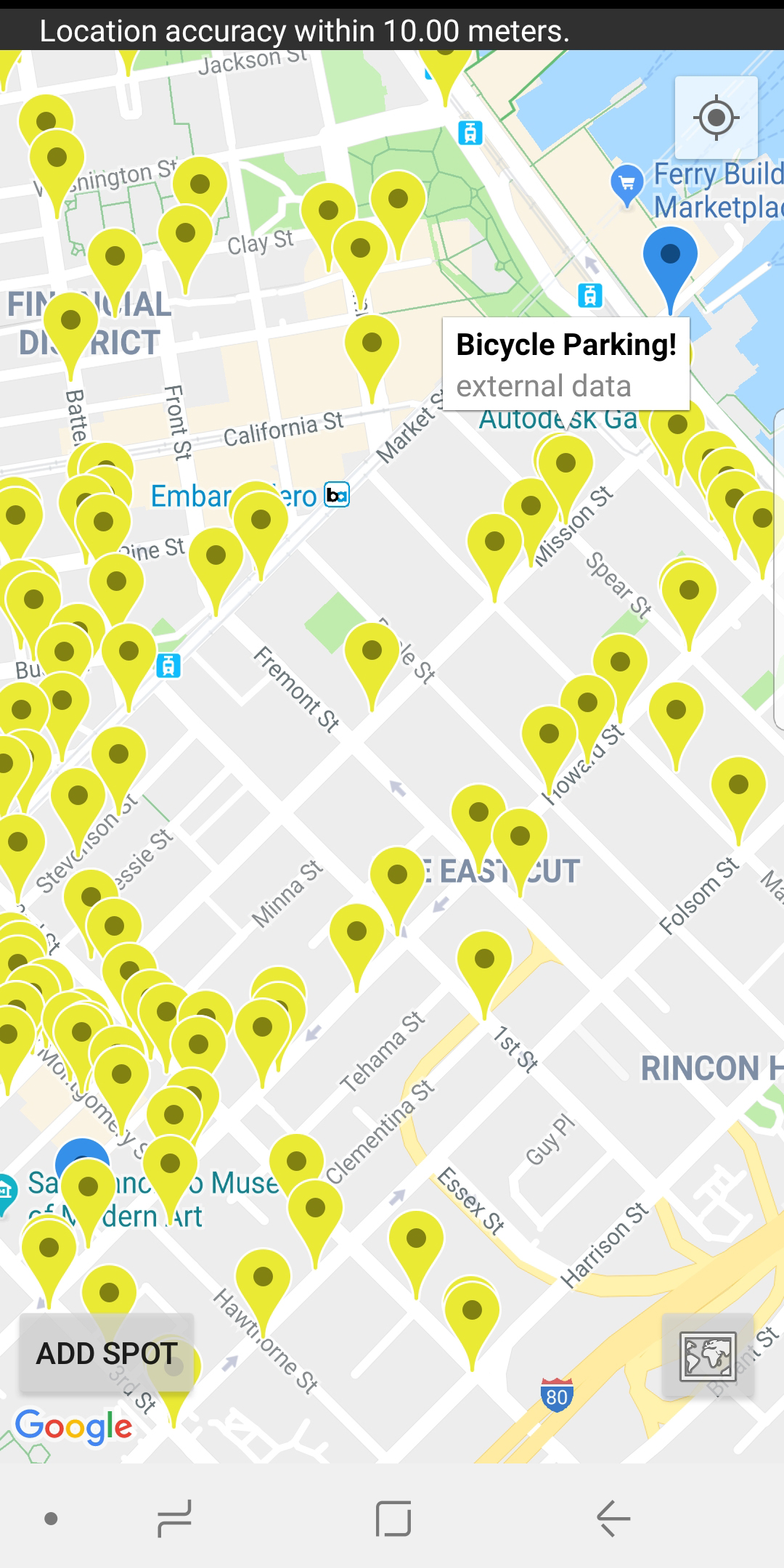 Detail view:
Blue pins that are confirmed will have a detail view with the image and any optional notes that were added.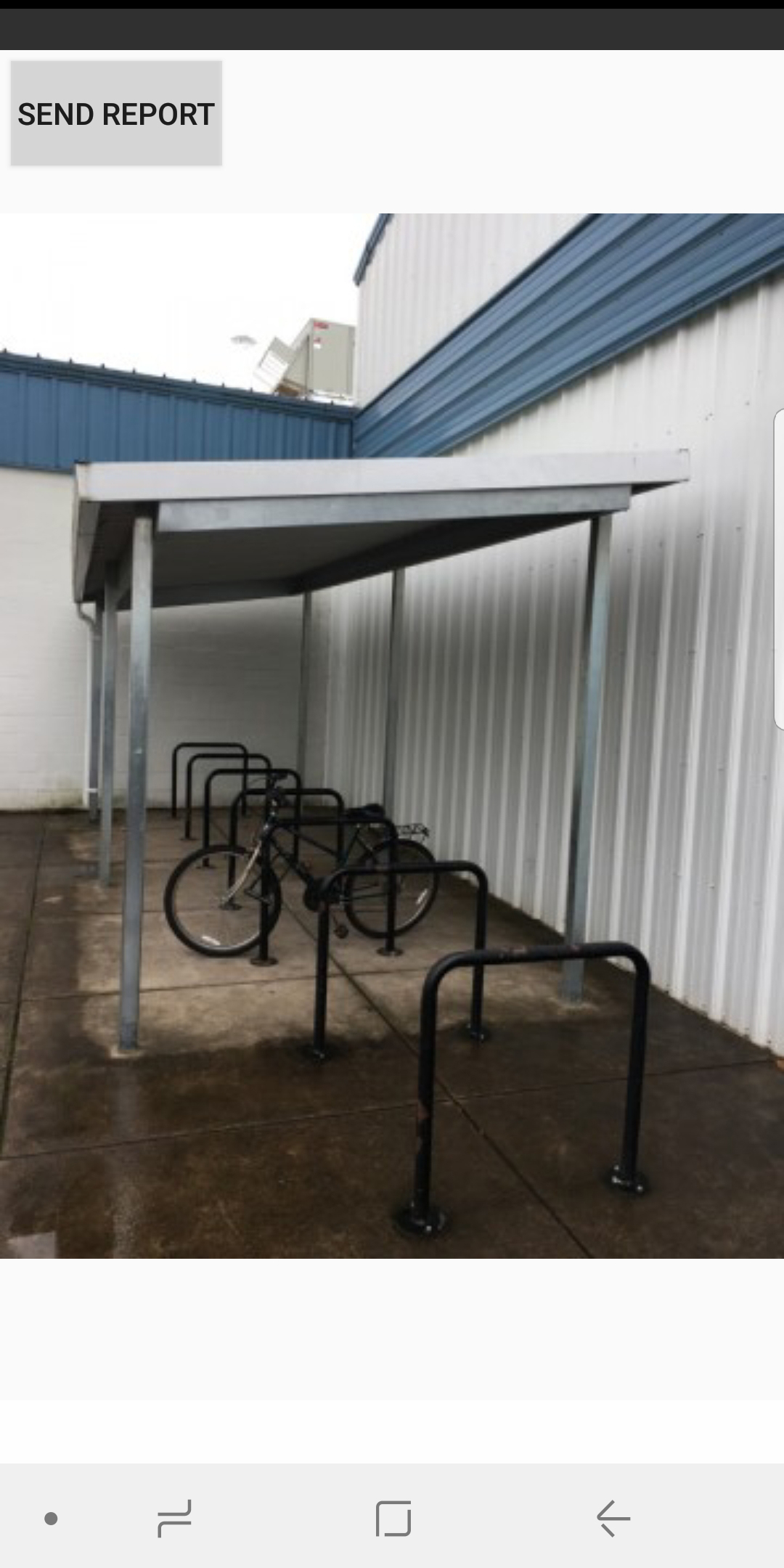 Report spots:
This feature sends a report back to the main database that will be reviewed before the spot is removed permanently.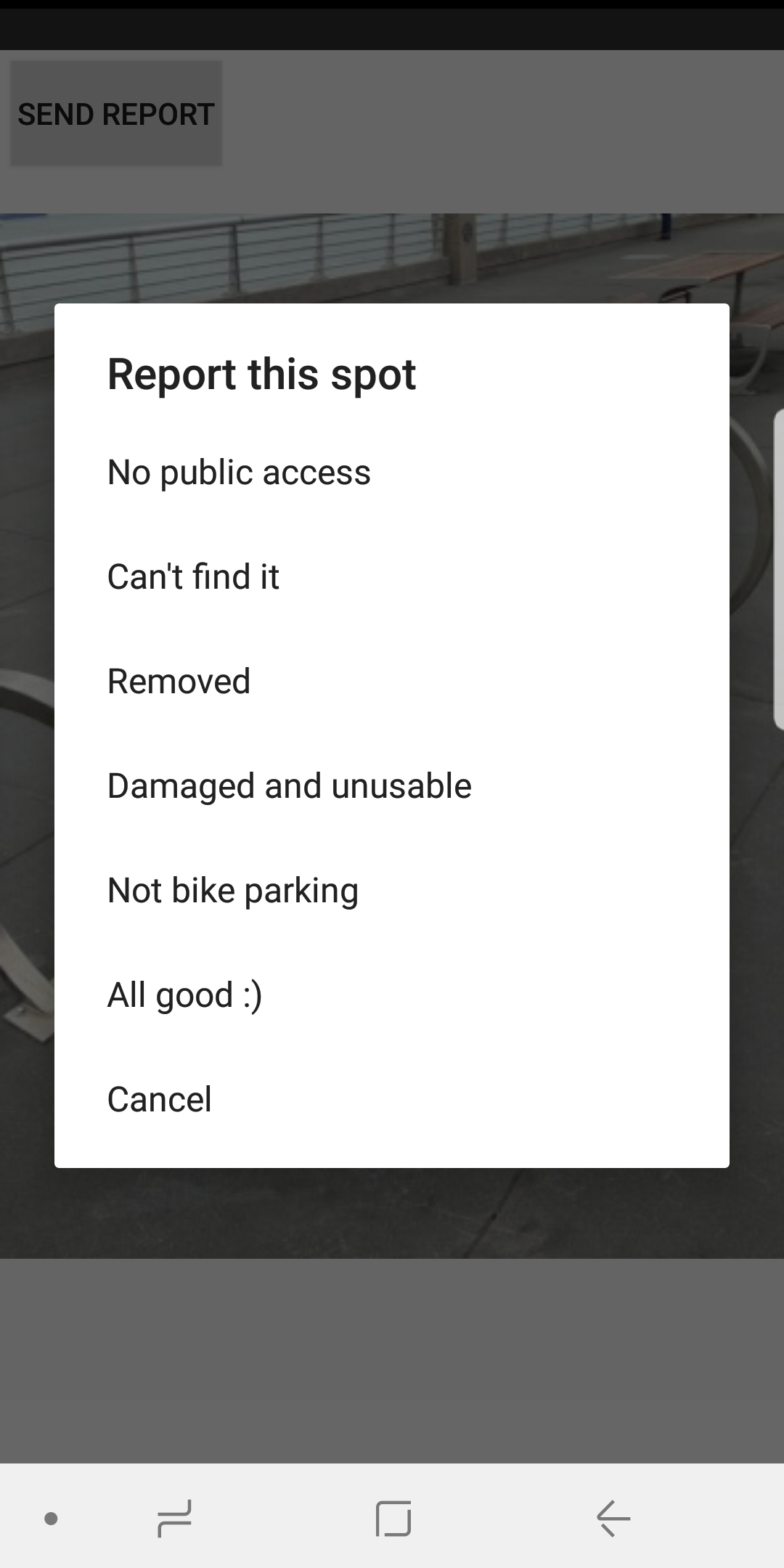 ---
This page last updated: December 10, 2019